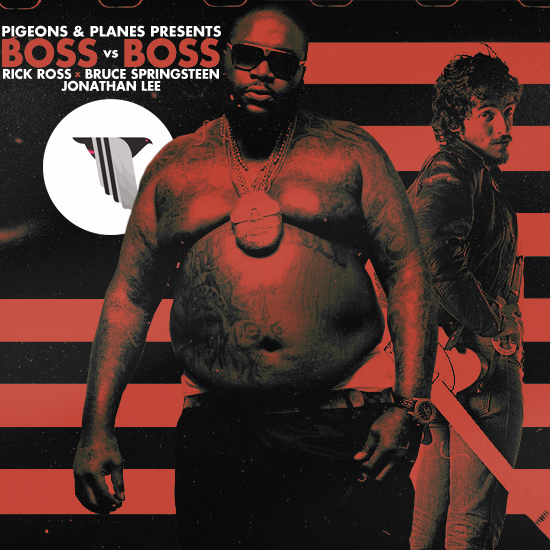 I've always had a certain respect for
Bruce Springsteen
, and yet I wouldn't consider myself a fan....the same can be said for the industry's other 'Boss',
Rick Ross
.
It's hard to say where mash-up producer
Jonathan Lee's
got the inspiration for this blend of bosses, and I can't even say whether I'm 100% confident whether it works or not. 'Born To Run' and 'Secret Garden' seem to work effortlessly, an eclectic blend of two great but far removed artists. Yet tracks like 'Blood Brothers' and 'Streets of Philadelphia' vary from moments of harmony to sounding like clashing records from separate speakers.
Regardless, even if only for it's sheer audacity this Mash-Up album is worth a listen. Some die-hard fans are bound to get upset, however the concept will bring a smirk to the mouth of most and maybe even a genuine intrigue and love for this unusual combination....just like whiskey and mint, it shouldn't work, but it does...and this album is arguably one hell of a julep.
Besides, it's a FREE release....so what have you got to lose, preview below and
d/l here
Rick Ross X Bruce Springsteen - Boss vs Boss
by
yearofthelee
WANT MORE? Then follow The HotBox on
Facebook
and
Twitter!