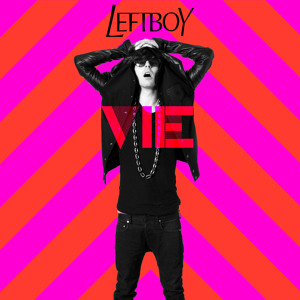 It's rare that someone starts a sentence with 'I just heard about this great Austrian rapper', but that's exactly what we've found in
Left Boy,
probably the most promising talent we've heard off the continent in a long time.
Left Boy's
vocal delivery style is emotional and flawlessly tight, even if his lyrics (English for the most part) aren't necessarily the most complex, they are nevertheless often clever and frequently amusing....vaguely reminiscent of something
Das Racist
might put out. However, it's
Left Boy's
production that really shines, with perfect composition and stellar use of unique samples such as
Charles Bradley's
'The World is Going Up in Flames' in 'Vie' and
Radiohead's
'Talk Show Host' in 'I Want To'.
His talent really needs to be heard to be believed, easily trumping the majority of hip-pop in the charts these days.
Left Boy
might not be the future of hip-hop just yet, but he's certainly got the talent for it....it won't be long before his presence extends well out of Austria.
Check his tracks below, and grab them now while they're FREE.
WANT MORE? Then follow The HotBox on
Facebook
and
Twitter