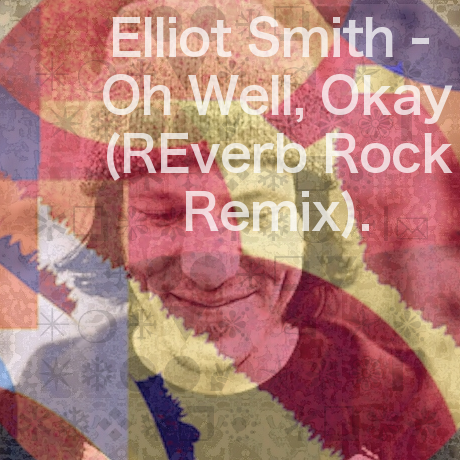 In my opinion, some of the most interesting and unique music has been emerging from the Chillwave scene/trend in indie music over the past year or two. Not only is such music often unusual in terms of time signatures, instrument choice and overall focus on a lo-fi, mellow sound, but as many of the artists within the genre remain underexposed or unsigned, a great of deal of the music is available for FREE under Creative Commons. With that in mind, I present New York's
REverb Rock
and his remix of
Elliot Smith's
'Oh Well, Okay'. Fans of the classic track will note that
REverb Rock
has created an entirely new song in this remix that bares almost no resemblence to the original.
The formally melancholic acoustic ballad has been transformed by
REverb Rock
into an uplifting, yet laid back wonder, that could just as easily provide perfect accompaniment to a summery day as it could lull you to sleep. Though die hard fans of
Elliot Smith
may be disappointed by the complete departure from the original, most will be drawn into the dream-like soundscape and soothed by the cheerful vibes offered
.
The track is available for
FREE here
, so get downloading and don't forget to swing by
REverb Rock's
Soundcloud
and
Facebook
to show some love.
WANT MORE? Then follow The HotBox on
Facebook
and
Twitter